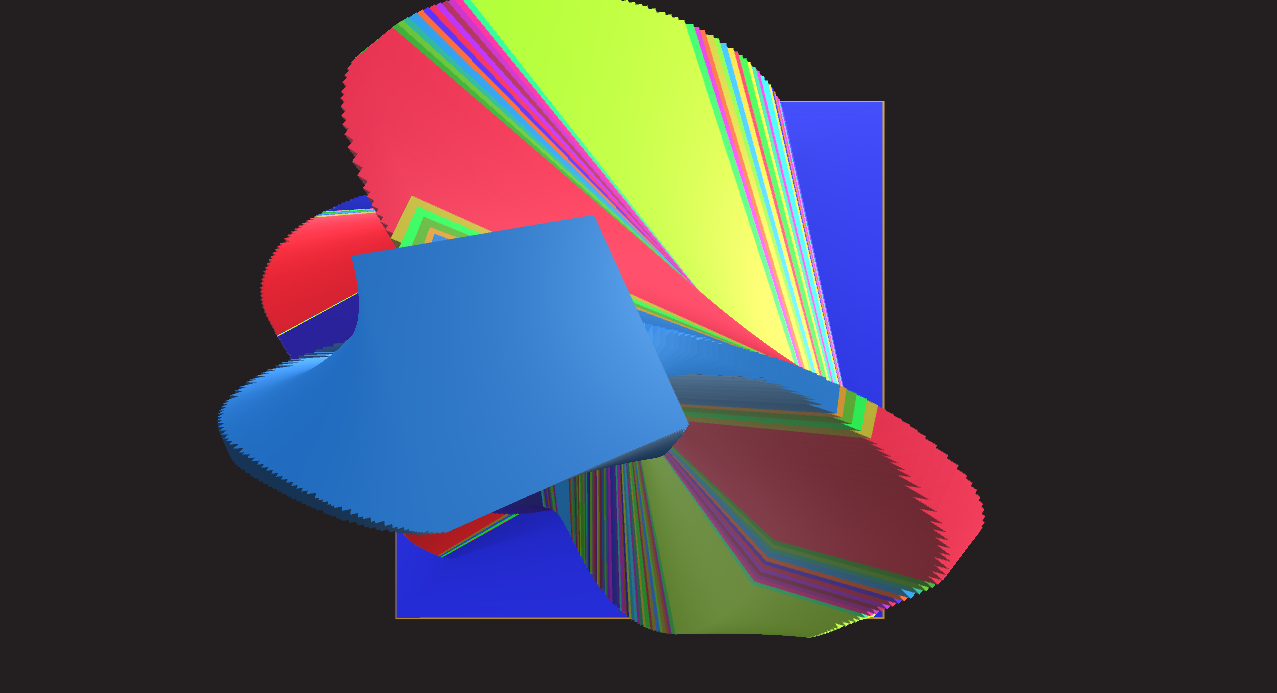 The Color Generator V2.0
A downloadable Generator for Windows
This is just a random color generator. If it's successful, it will get some updates for you.
If not, doesn't matter. This game is just a test, so it doesn't necessarily need updates, but I will try to do my best if this game becomes something interesting (I doubt xD).
Anyway, the download is below. Thanks for download/reading the description.
CONTROLS:

Left Click: Randomizes color for cube.
Right Click: Access Options.
Escape (Esc): Exit game at any time (except in Help)
UPDATE LOG:
V1.0
- Created Color Generator
- Added Options
- Added Randomized Colors for Animated Cube
V1.1
- Centered the Settings Menu
- "Settings:" Title no longer appears when clicked on "Enable Depth only Background"
- You can now press the "Escape" key to quit the game
- Added Two More Settings to the Settings Menu
- Added Black&White (BW) Colors for Animated Cube
- Added Icon for the game and the Configuration Settings
- Fix some bugs
V2.0

- Remove two useless settings
- Added a whole new mode to switch between Cube & Sphere Modes
- Reshaped the Square to a Cube
- Added a Help Button
- Added more and improved animations
- Added resizable window feature
- Fixed Start-up Icon (White borders were visible on the edges)
- Fixed some lightning errors/failures
- Fixed some bugs
More updates will be coming soon!

Check out my YouTube Channel: https://www.youtube.com/channel/UC2957905RgOaWak8WryiG-A?sub_confirmation=1
Thanks!
(P.S.: Mac and Linux Versions will also be coming out soon, so look forward to them :D )
Install instructions
1. Download the file by clicking the "Download" button.
2. Extract the .RAR you just download.
3. Execute the ColorGenerator.exe file to play!
Q&As:

Q: The ColorGenerator.exe file cannot be executed, what to do?
A: Make sure you have the ColorGenerator_Data folder and the compatible UnityPlayer.dll file.
Q: Why "compatible"?
A: To every Unity Game you download, it comes with a UnityPlayer.dll file. Sometimes, one game has a different UnityPlayer.dll file than the other(s). So, if you extract the ColorGenerator.RAR File in a same directory, the UnityPlayer.dll can sometimes be replaced by another. So, remember to extract the file in a different directory.
Q: The game keeps crashing when I launch, is there a way to fix it?
A: Possibly, I have had the same problem. This can be caused by many things, most effectively, corrupted font files. By going to the Font Section in the Control Panel, try resetting the Font Files to the original ones. That can solve the problem.
Q: Are you going to put for download the MAC/Linux Version of this game?
A: Yes, I will. There's no reason for me not to do it. Some people are using different OS (Operating System) like MAC and Linux and others. So, it's best to make it compatible for everyone!
Q: Are there going to be frequent updates for this game?
A: Again, possibly. It depends on how well the game goes. If the popularity grows for this game, then yes, more frequent updates will be available. If not, I will make less frequent updates. But, nothing will stop me from making updates.
Q: The game is laggy, is there a way to solve this?
A: You may have many processes/programs on, the good way of solving this is:
- Closing down windows that you don't need
- Uninstalling programs you don't use
- Disable Aero Peek (optional, only available on some OS, like Win7, 8, Vista...etc
- Close down some processes in the Task Manager that you don't need (optional)
Everything that say "(optional)" isn't really important and not obliged. This can be caused when you have too many applications installed on your hard drive.
Q: Will you release this game on Android?
A: Not for now, no. Android is a very different platform to the OS on PC. I don't think I can make a download for Android, but there's a chance I might, in the future.
Q: Is this game free?
A: Yes, for the moment. Until the game has a few more successful and important updates, the game will have an optional donation, then it will become payable has soon as the game becomes an amazing app to use. (I doubt lol)
Download